LIFE IS TOO SHORT TO DRINK BORING TEA
This is truly our motto at Monarch Tea House, and we prove it by offering a vast variety of blends to please all taste buds. 130+ premium loose tea blends, and introducing seasonal blends, you'll always want to check back for something new to tickle your fancy.
Are you in a certain type of tea mood? One of these collections may help you find the perfect blend!
Check Out These Favorite Collections!
We're Spilling the Tea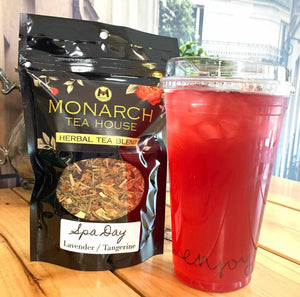 There are few things as refreshing as a nice glass of ice-cold tea. Especially in the warmest months, iced tea can be just what your family dinner or neighborhood cookout...
Shop Hours
90 S. Main Street
Brigham City, Utah 84302
435-239-8054
3rd Friday of the Month OPEN til 8pm
Monday, 10am - 2pm MST
Tue - Sat, 10am - 6pm MST
Closed Sundays